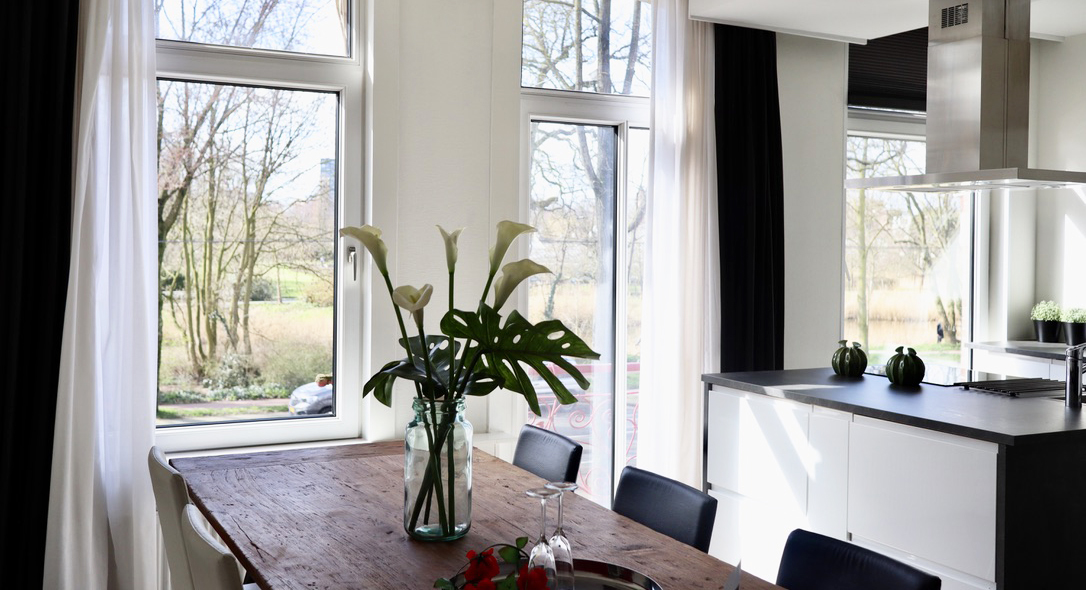 Apartment Hotel Amsterdam
Book your own comfortable apartment at our apartment hotel in Amsterdam and enjoy the cultural capitol of the Netherlands! 
Amsterdam, with its famous canals and pretty gabled mansions, offers everything for everyone. Stroll through its world-famous museums, for instance. Or visit the historical Anne Frank house and explore the neighborhood 'de Jordaan'. Walk through one of the many beautiful parks, just a stonethrow away from the apartmentcomplex. Or take your kids for a fun day to Europe's oldest Zoo ARTIS. In the meantime, you can enjoy delicious restaurants and shops on almost every corner in the city. 
Do you want to book a comfortable apartment hotel in Amsterdam, with easy access to all of the above? Are you looking for an accommodation with a good location for your business trip? Or do you want to explore the city over a family weekend? At Frankendael Apartments we offer the perfect location for your stay in Amsterdam! Our apartments offer optimal comfort, where you are able to kick back and relax in a nice and quiet surrounding.
"This apartment was perfect. The residential neighborhood is close to grocery, ICE CREAM, the tram and restaurants. The apartment was well appointed and had a nice table for enjoying breakfast before heading out for the day. Chris, the host, and great at communicating before we got there and very helpful on check-in. Overall a wonderful experience."
"Spacious apartment with plenty of room and overlooking a lovely park .. hosts even provided us with a free bottle of prosecco which was a nice gesture ... plenty of shops nearby including a supermarket and the tram stop to get into the city centre was a couple of minutes walk away and took only about 15 mins."
"We stayed in Amsterdam for three days. The appartement was very confortable, well located to hoot the center. It was very clean and the person in charge was very kind and helpful with us. I highly recommend this place! Thanks you for everything"